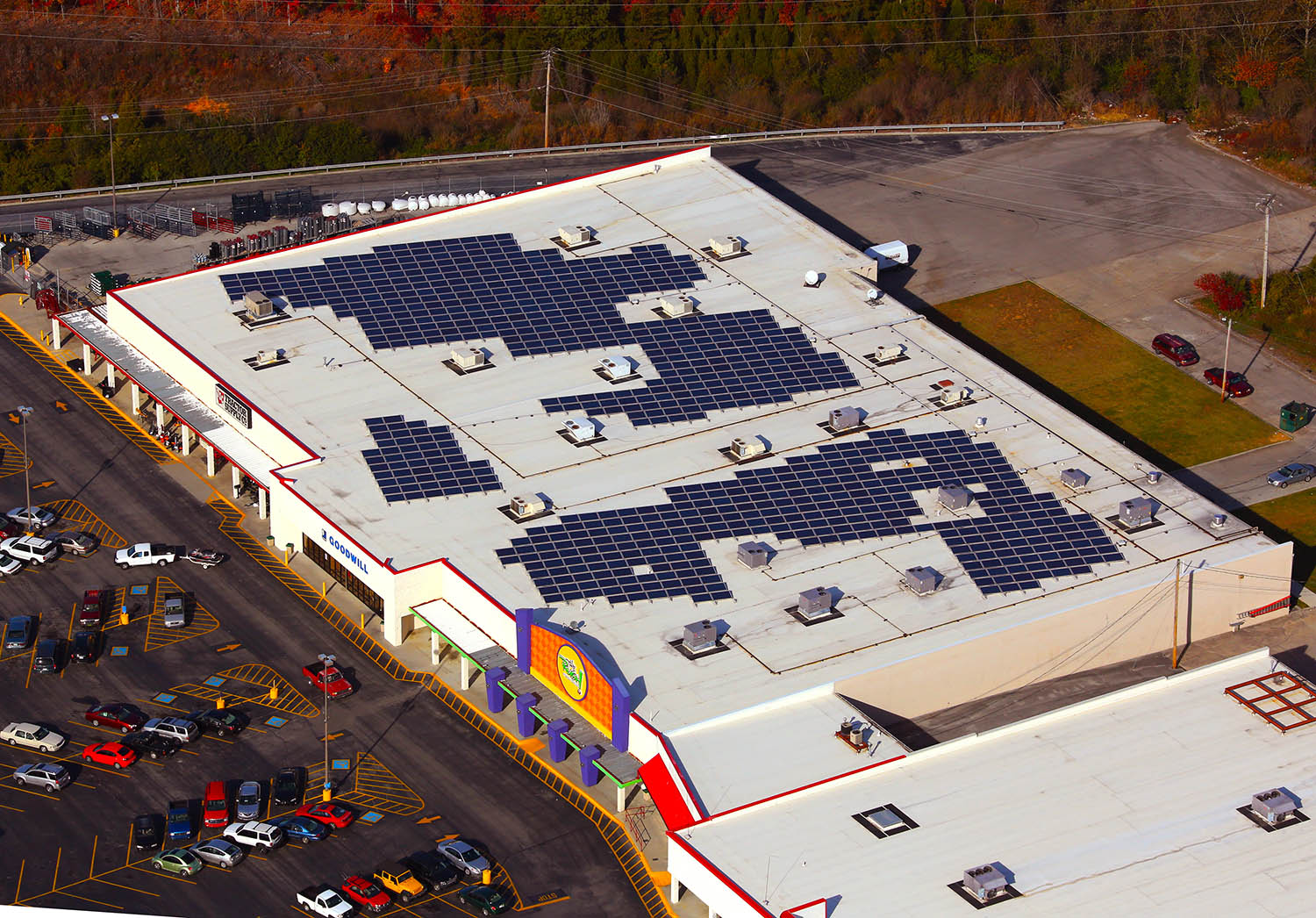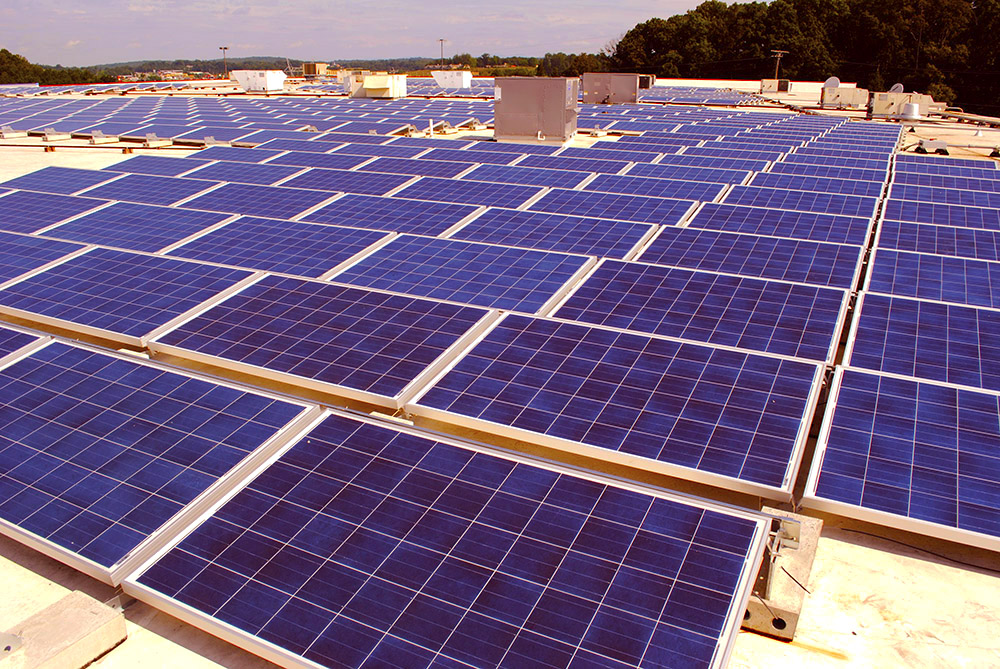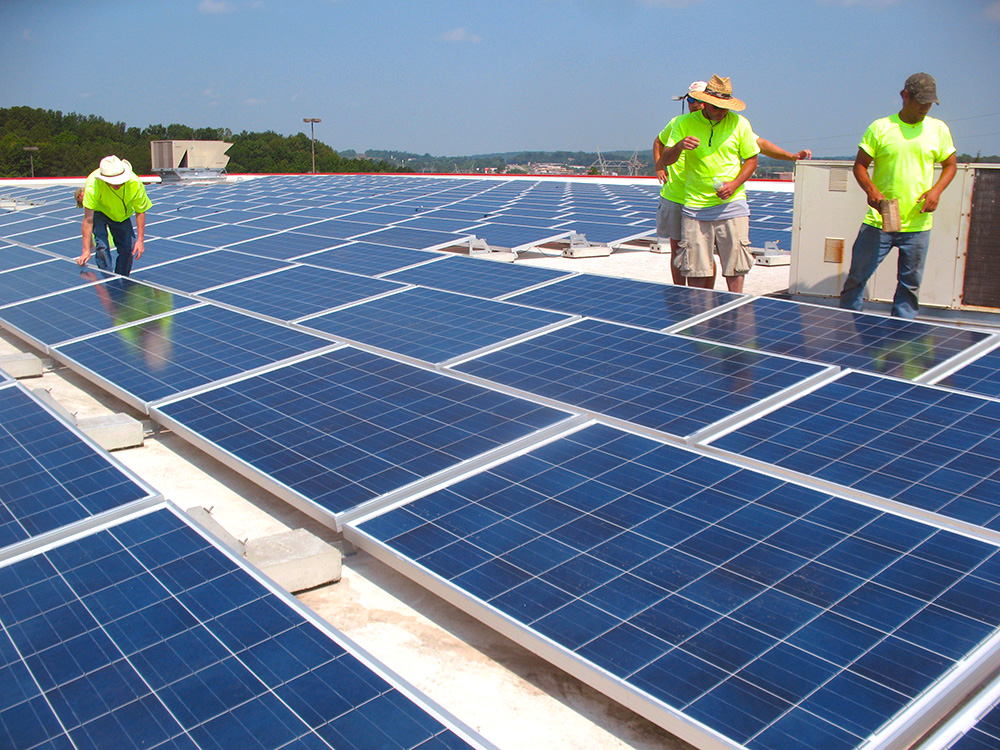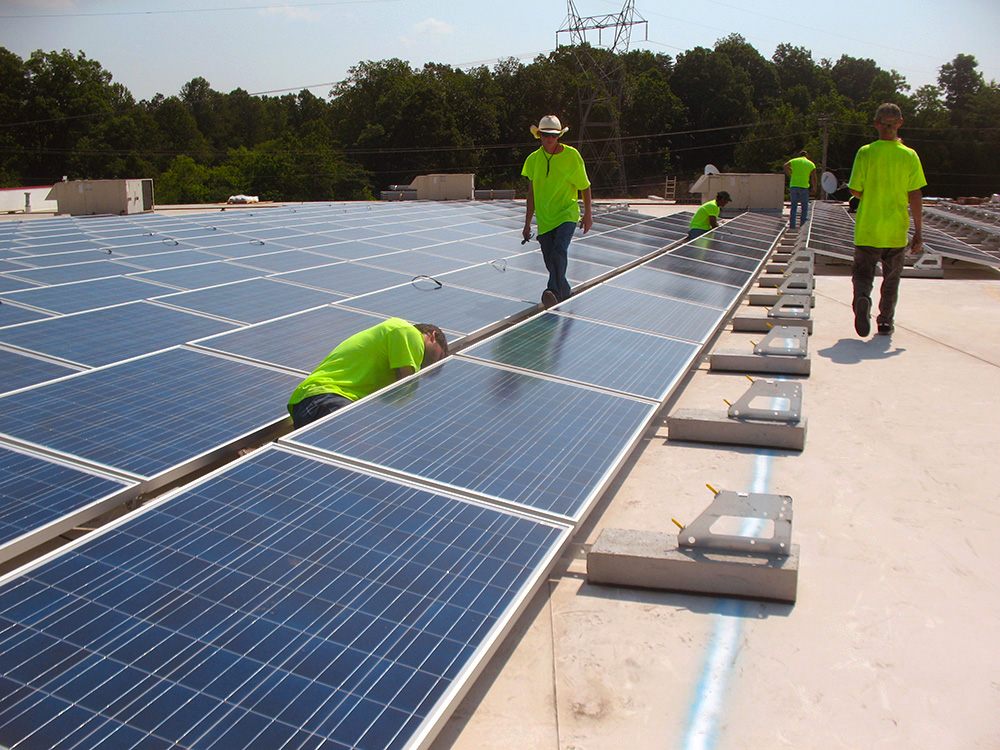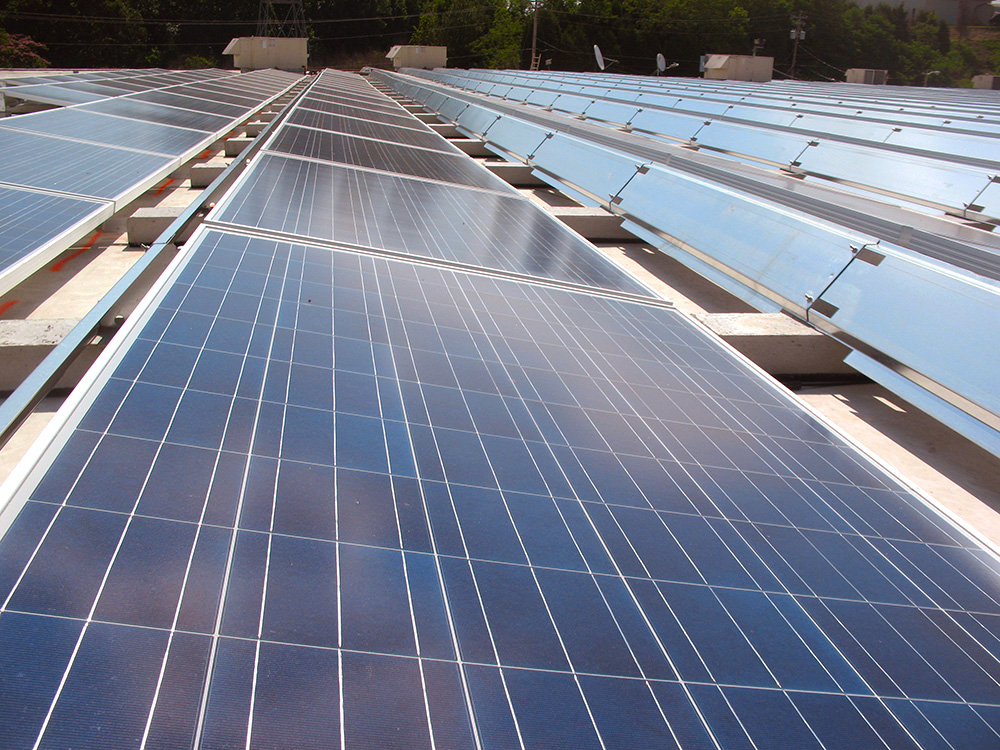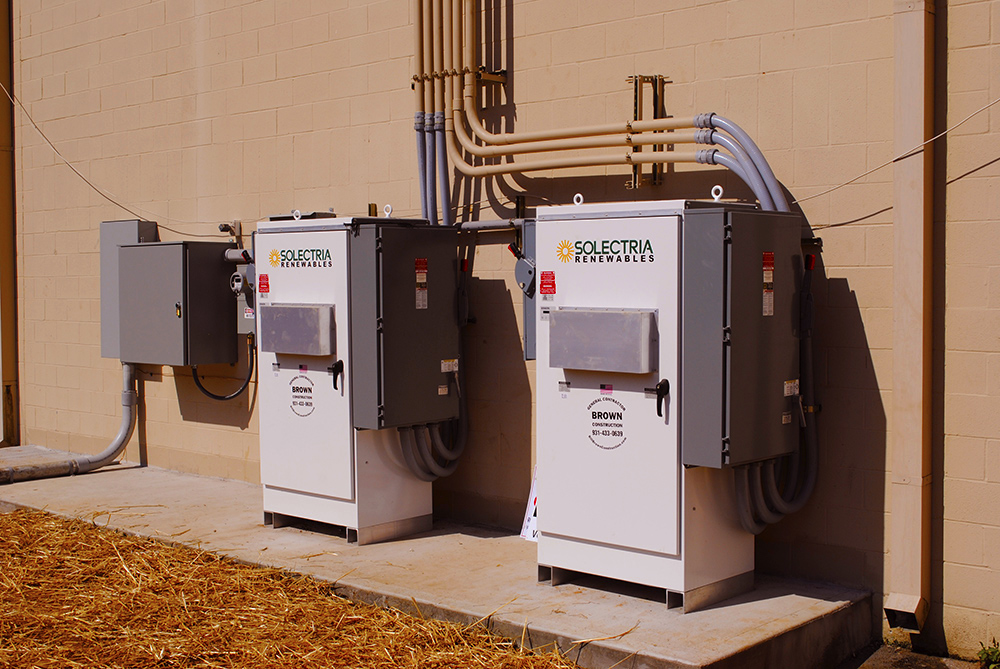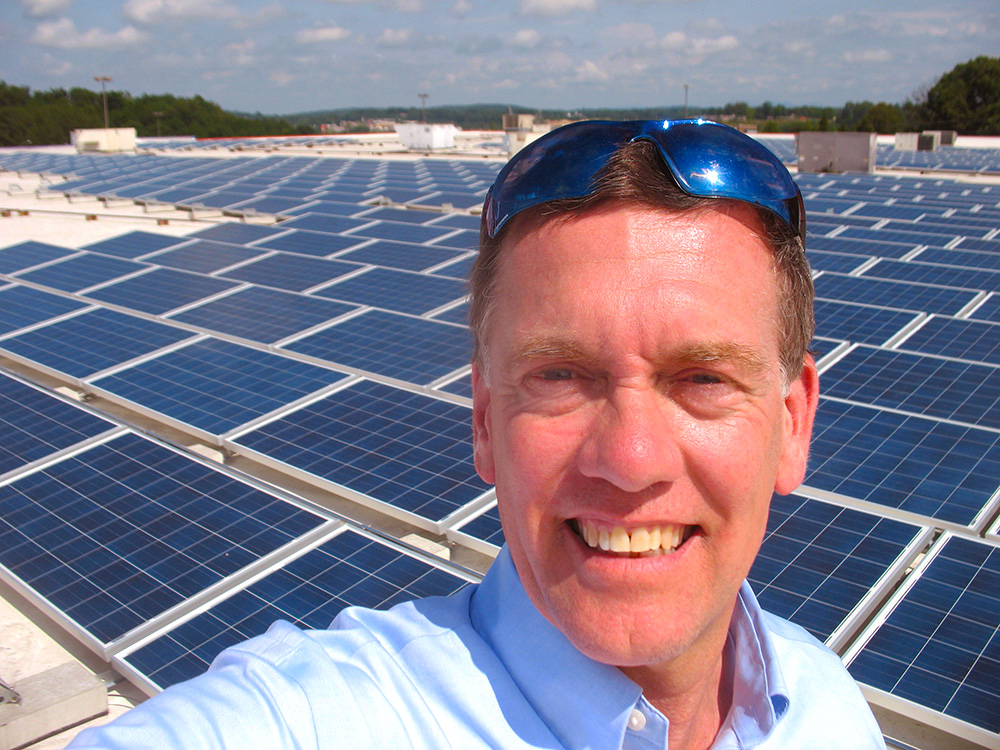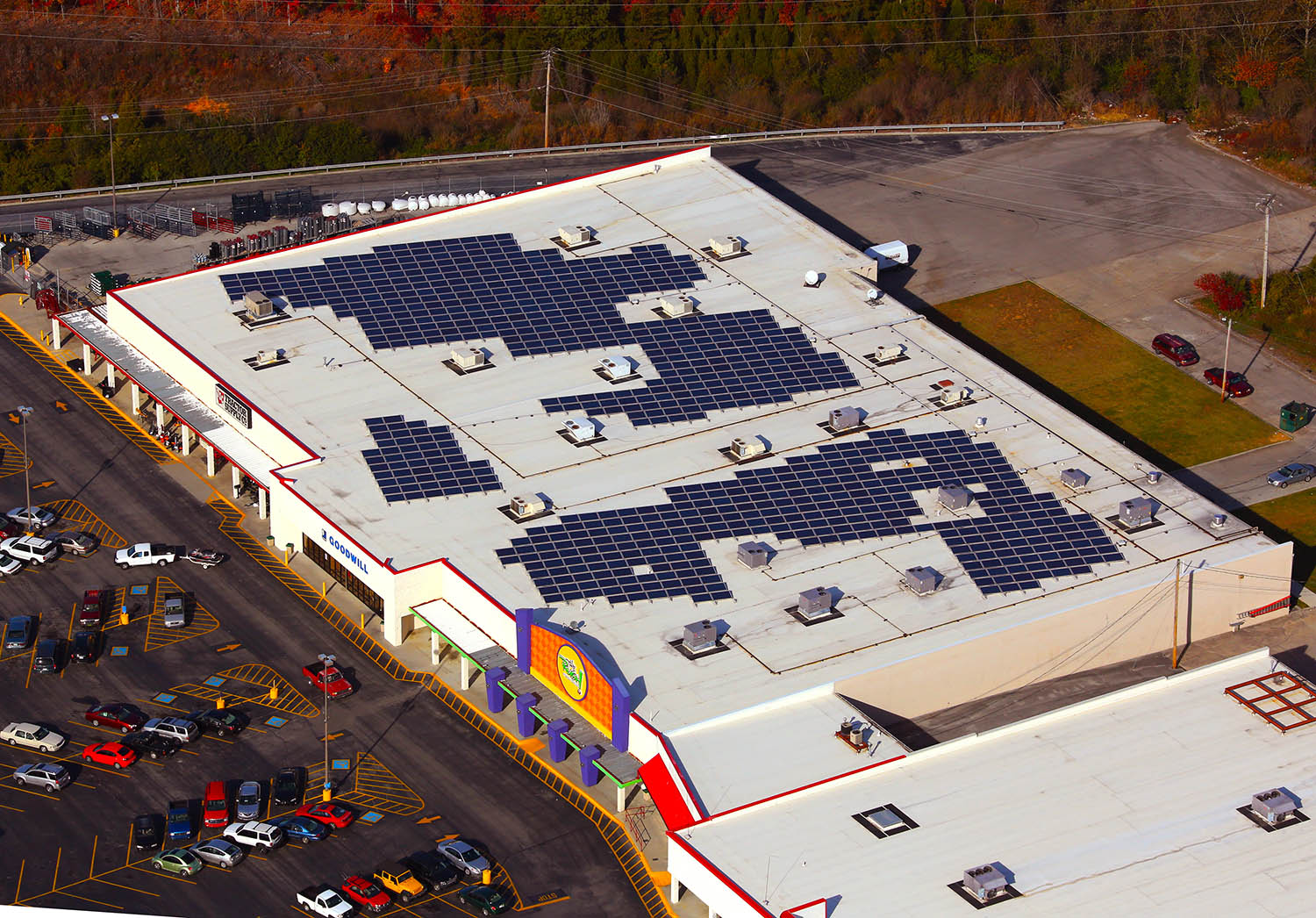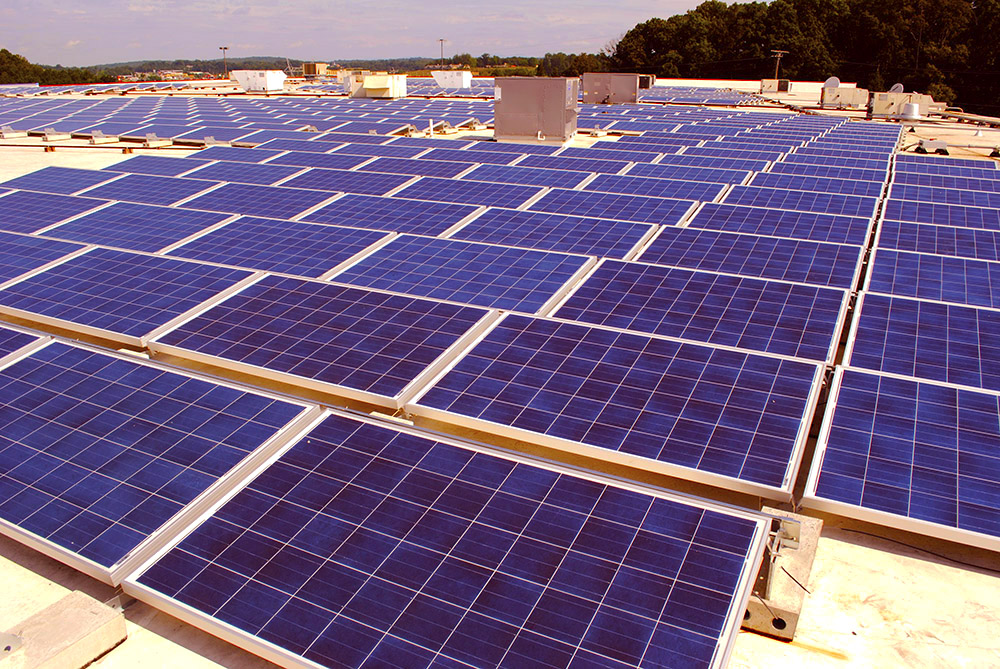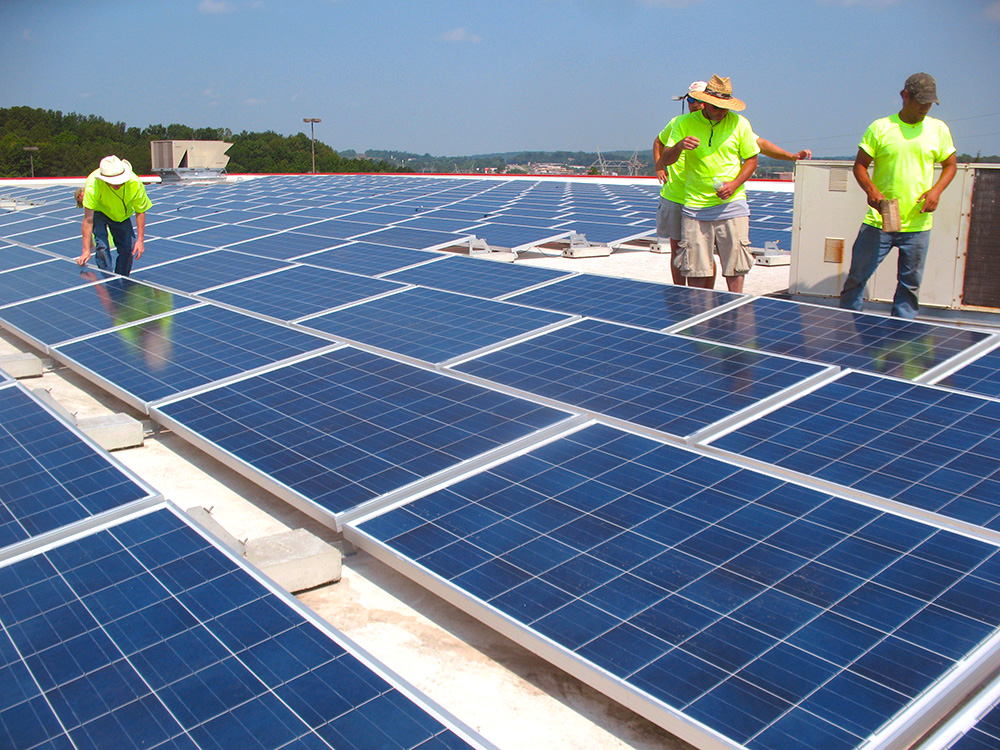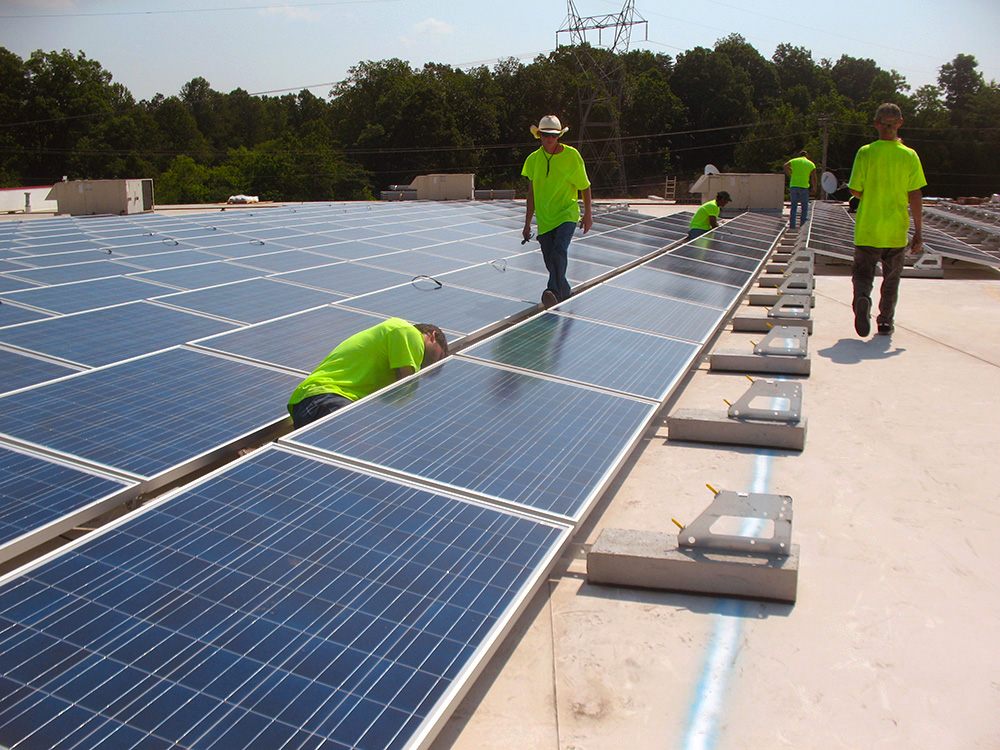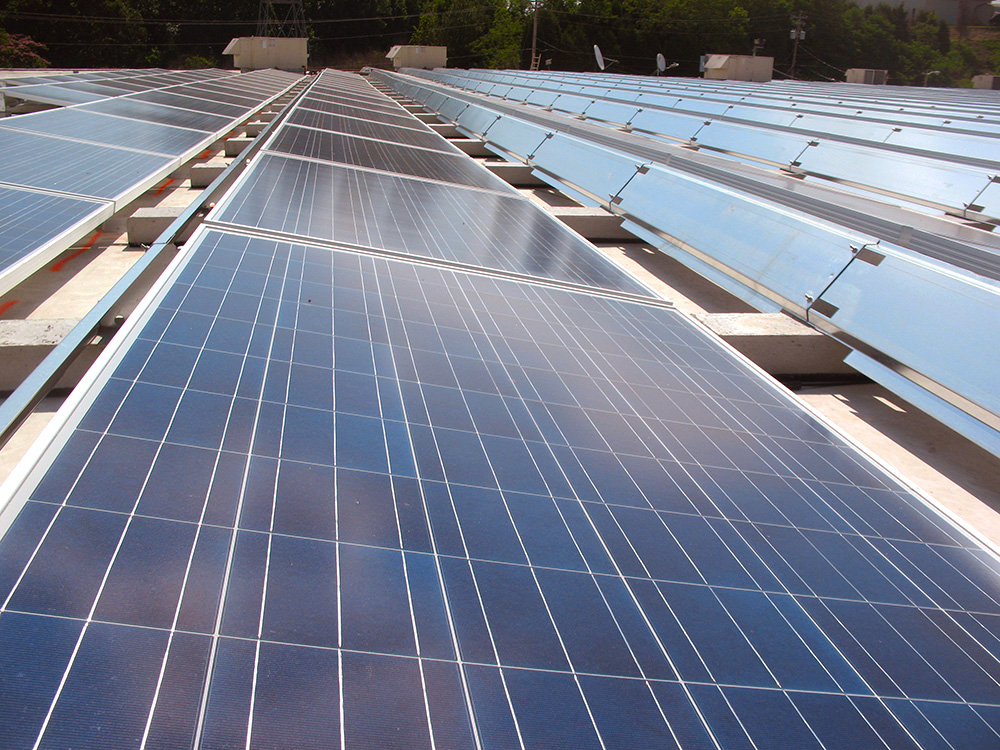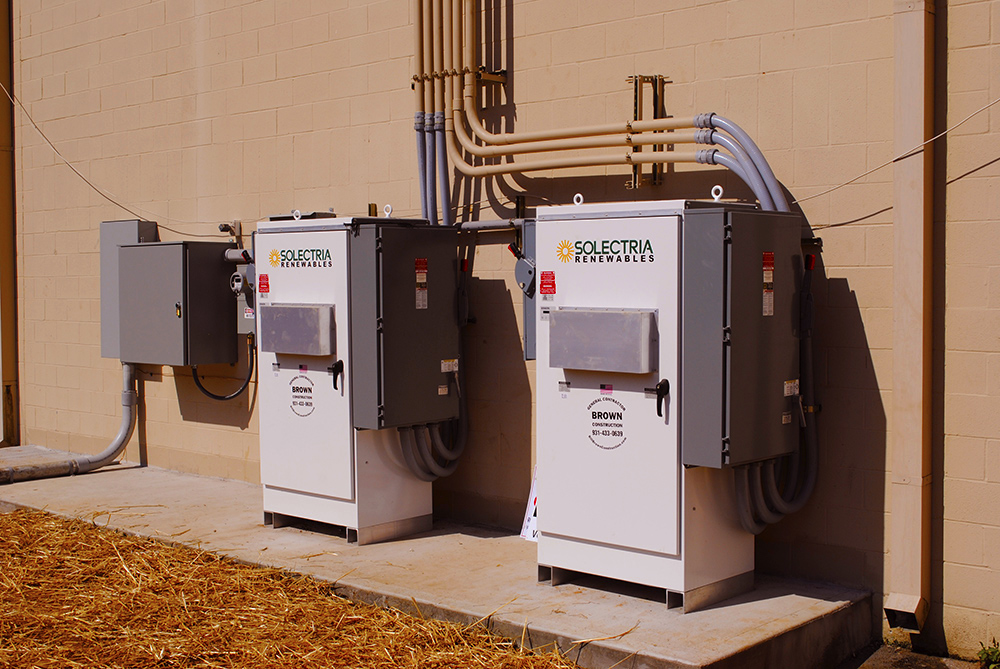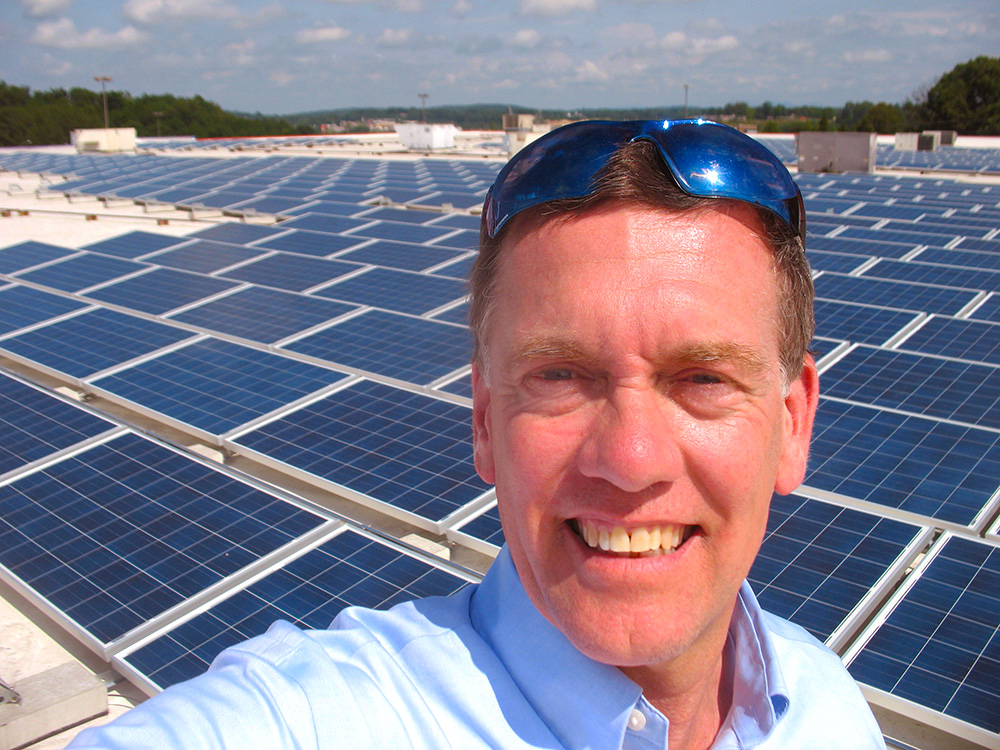 Powerhouse two - lenoir city, Tn usa
Powerhouse Two is a 200 kilowatt photovoltaic power plant located on the roof of the Tellico Shopping Center in Lenoir City, Tennessee near Knoxville and Oak Ridge. The system consists of 816 Astronergy 245-Watt Poly-Silicon Modules mounted on Panel Claw non-penetrating, ballasted racking and utilizes two Solectria PV95 inverters.
Powerhouse Two was connected to the grid and went into production on May 29, 2012. The PV system generates approximately 282,000 kilowatt-hours of electricity each year, the equivalent electric usage of about 25 typical US homes. This electricity is contracted to the Tennessee Valley Authority and the Lenoir City Utilities Board through a 20-year contract as part of the TVA Green Power Switch / Generation Partners program.
Powerhouse, LLC co-developed the project with Vis Solis, Inc. Timothy Hayes of Powerhouse led all aspects of the project, including development, financing, engineering, procurement, construction, commissioning, and the first three years of operation and maintenance. Powerhouse's engineering team included ARC Design & Consulting and Solmotion GmbH. The construction team included SolAVerde, LLC and Brown Construction.
Mr. Hayes founded Powerhouse Two, LLC, owner of the system, negotiated the power purchase agreements with TVA and Lenoir City Utility Board and co-financed the project through a loan he arranged with Capital Bank. He also obtained tax exempt status for the project from the State of Tennessee. Mr. Hayes planned and supervised the design, installation, commissioning and initial operation of the Powerhouse Two solar power plant.