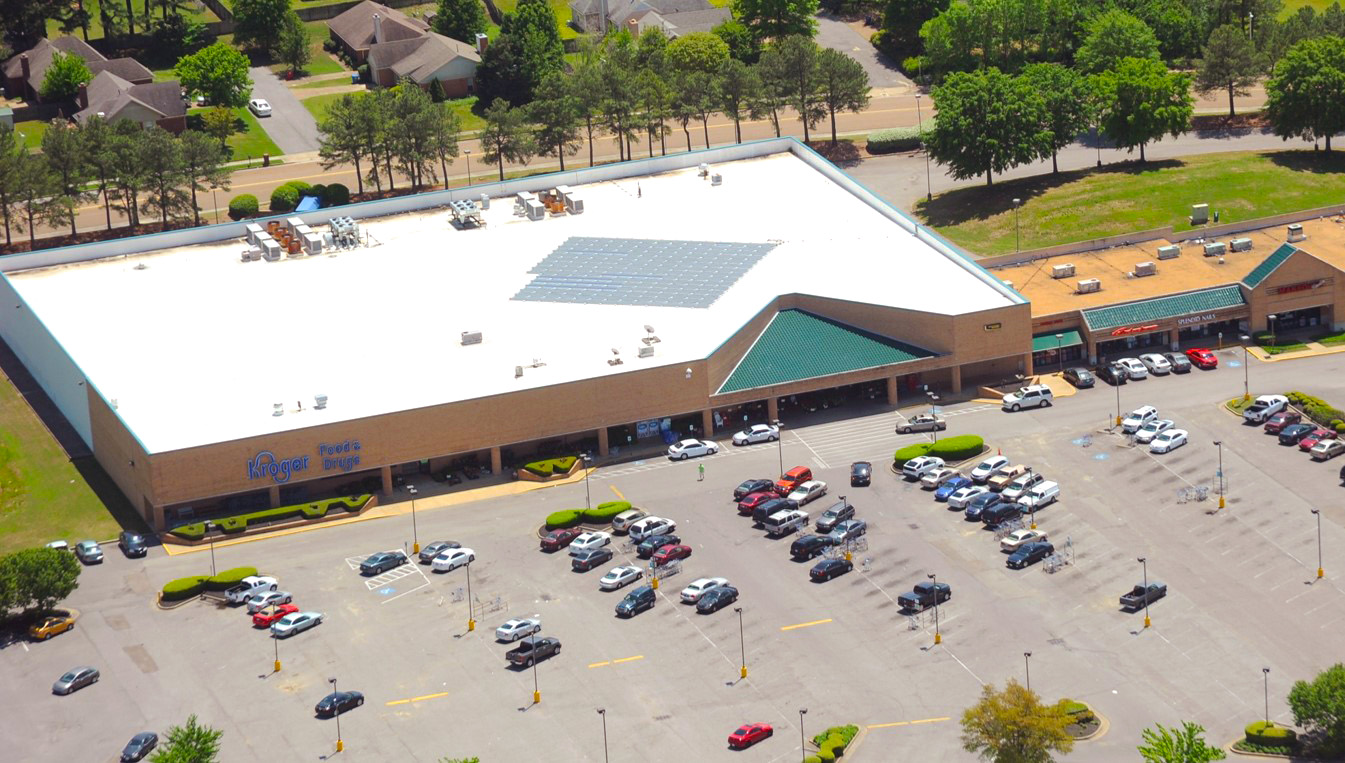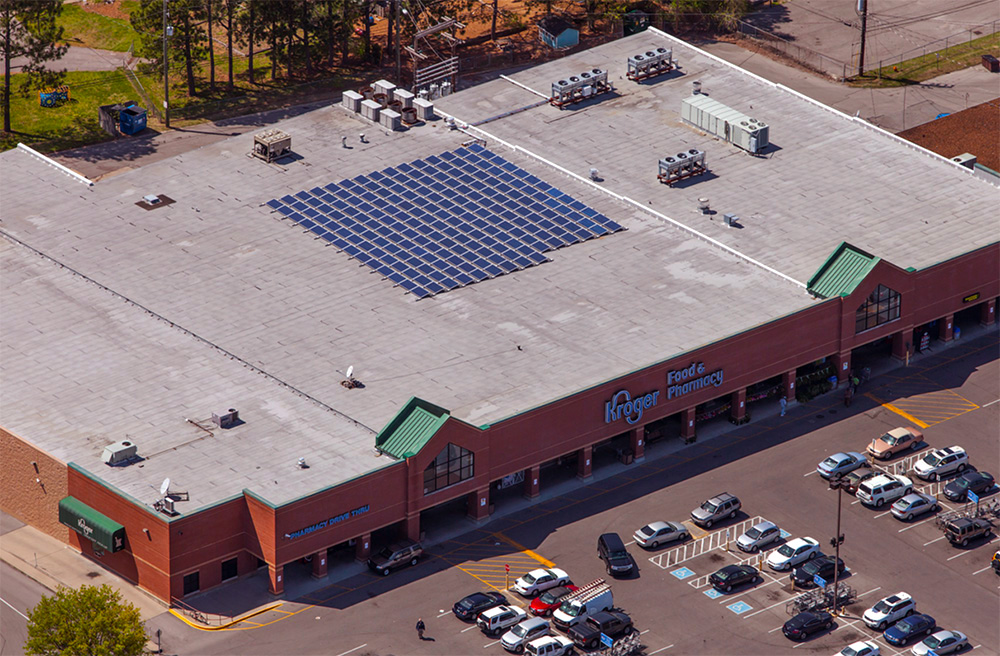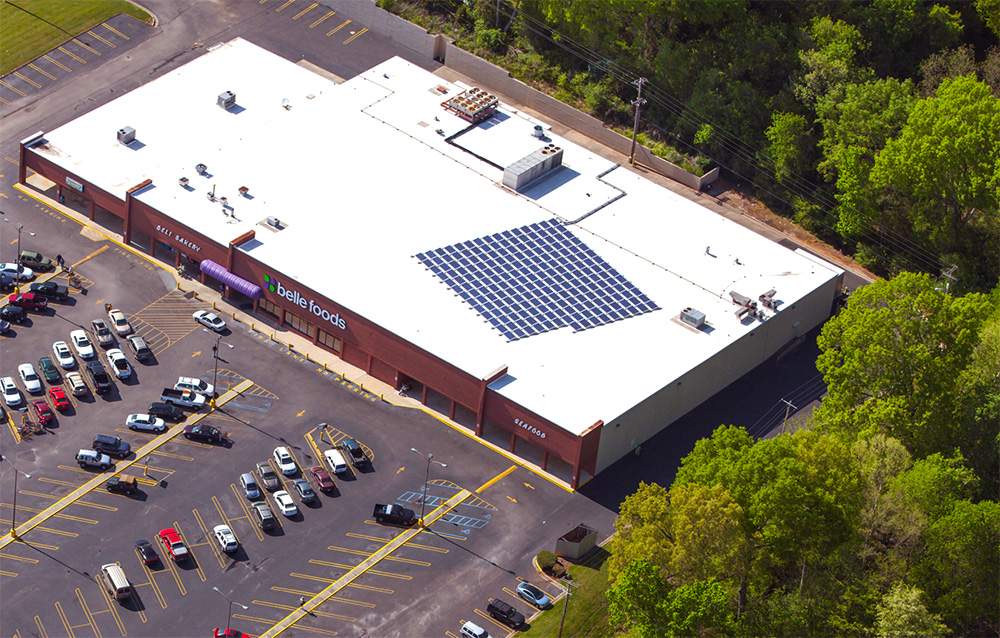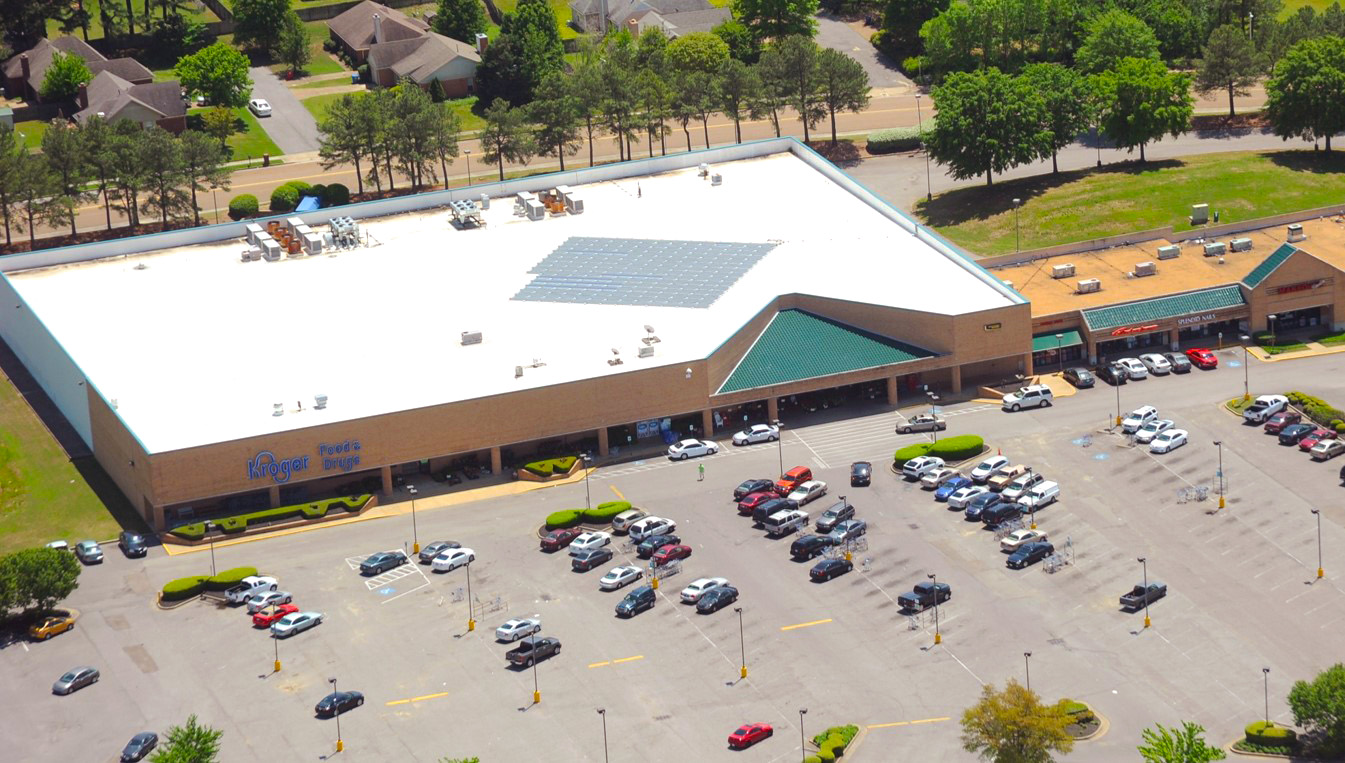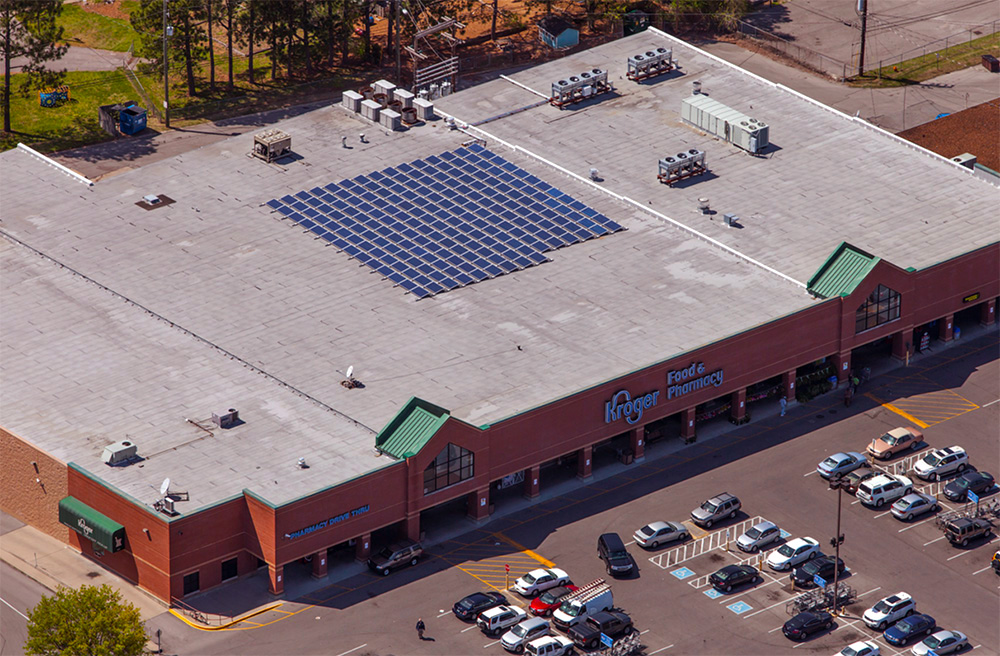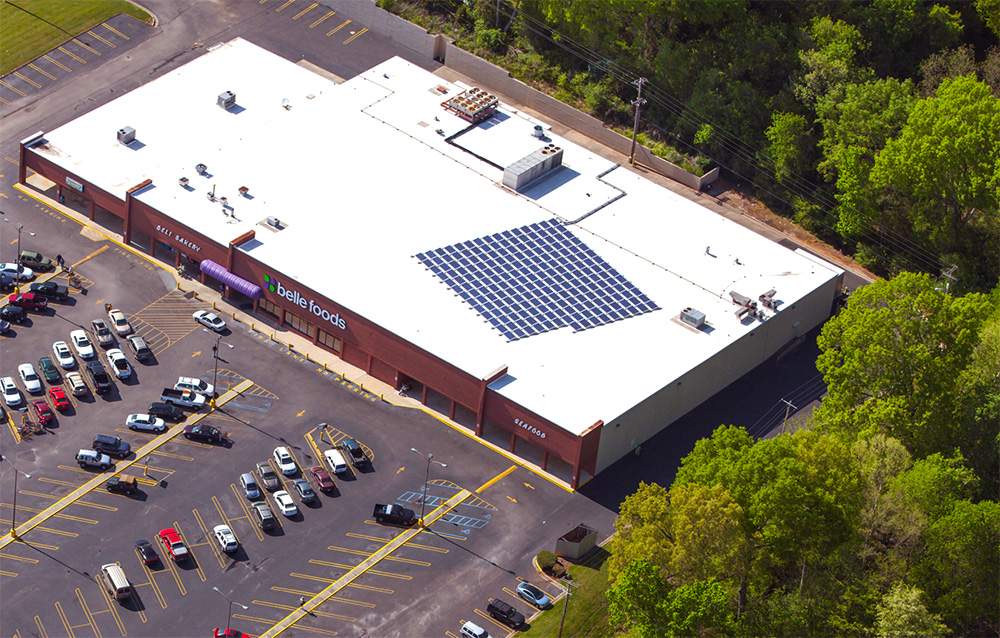 oak ridge solar park - 500 kWp - 10 locations across the tennessee valley
Oak Ridge Solar Park is a collection of ten solar arrays distributed throughout the Tennessee Valley in Fayetteville, Knoxville, Madison, Memphis, Nashville, New Tazewell, Oak Ridge, and Portland, Tennessee, plus Florence, Alabama. The arrays began production feeding solar electricity into the grid during March and April 2013.
Nine of the ten 50-kWp arrays are mounted on shopping center rooftops and each contains 204 PV modules manufactured by Astronergy. Twenty-six of each array's modules are rated at 235 Watts and 178 are rated at 145 Watts. The PV arrays are mounted on Panel Claw Grizzly Bear ballasted non-penatrating racking system. Each rooftop system employs six SMA inverters. Three of these inverters are Sunny Boy SB6000 and three are SB 8000.
Oak Ridge Solar Park's flagship PV system is an array of solar trackers located in the Heritage Center industrial park in Oak Ridge, Tennessee. This array consists of seven dual-axis trackers manufactured by Deger Energie. Each tracker is equipped with "MLD" Maximum Light Detection sensors that keep the trackers continuously facing the brightest light source in the sky to maximize yield. Each of the trackers is mounted with 28 PV modules and a Sunny Boy SB 6000 inverter. Two of the trackers are mounted with Astronergy 235-Watt poly-crystalline modules and five are mounted with 255-Watt mono-crystalline Q-Cells modules.
Timothy Hayes of Powerhouse is co-founder of Oak Ridge Solar Park and is an equity shareholder through its parent company, Vis Solis, Inc. Mr. Hayes successfully applied to TVA for the Green Power Provider program, and sale of power and grid interconnection with each of the 8 distributor utilities involved: City of Florence Electric Department, City of Oak Ridge Electric Department, Cumberland Electric Membership Corporation, Fayetteville Public Utilities, Knoxville Utilities Board, Memphis Light Gas and Water, Nashville Electric Service, and the Powell Valley Electric Cooperative. Mr. Hayes led the integration, design and installation team for each of the systems and served as the licensed general contractor for Vis Solis Inc, the system owner and integrator. The installation subcontractor was Horne Brothers Construction, electrical was performed by Stones River Electric and Roles Electric and Plumbing.
Mr. Hayes set up operations of the systems, including 20-year contracts for sale of the energy to TVA and each of the utilities. As part ot Oak Ridge Solar Park project financing, My Hayes secured US Treasury 1603 Cash Grants for each of the PV arrays totalling more than US$500,000.